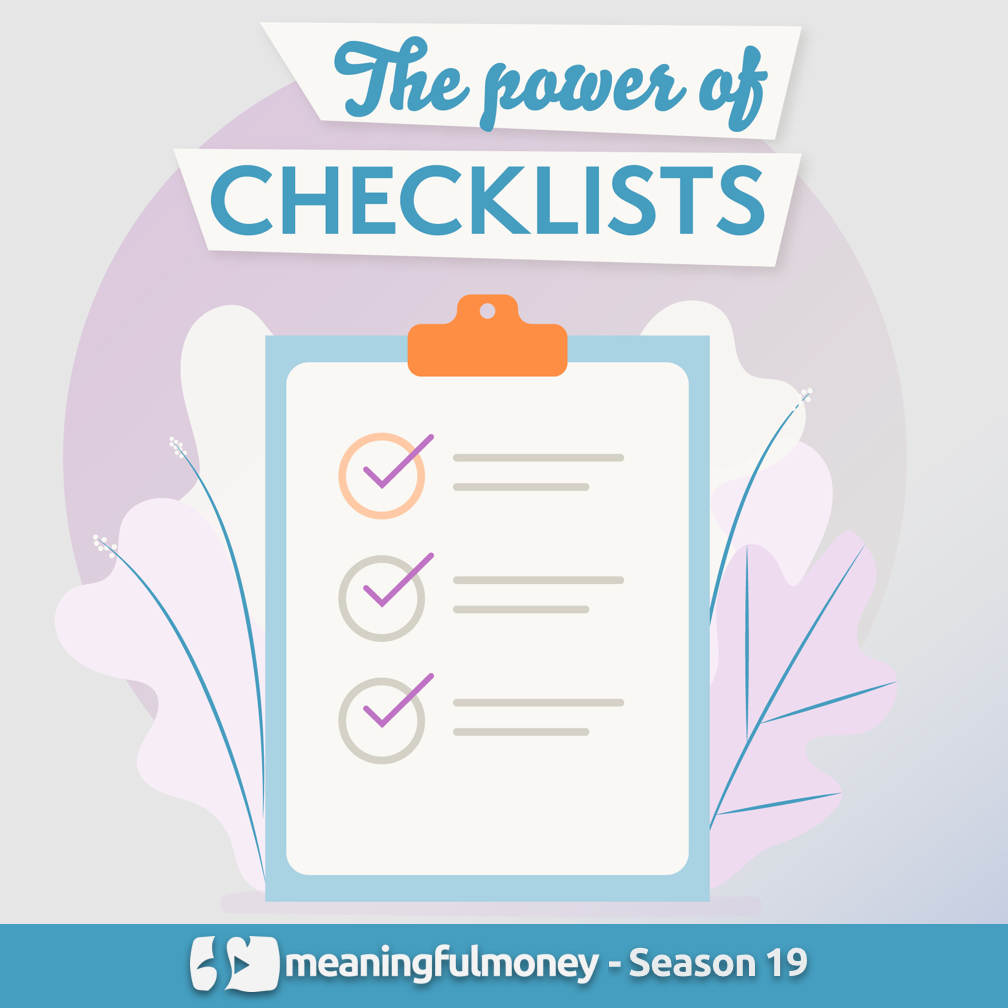 Season 19 of the MeaningfulMoney Podcast is a series showcasing the power of Checklists.
Each episode stands alone, and is a series of quick actions you can take to make speedy progress in that area of your personal finances.
Each episode has an accompanying (shorter) YouTube video, in case you're short of time.
Episodes (Most recent first)