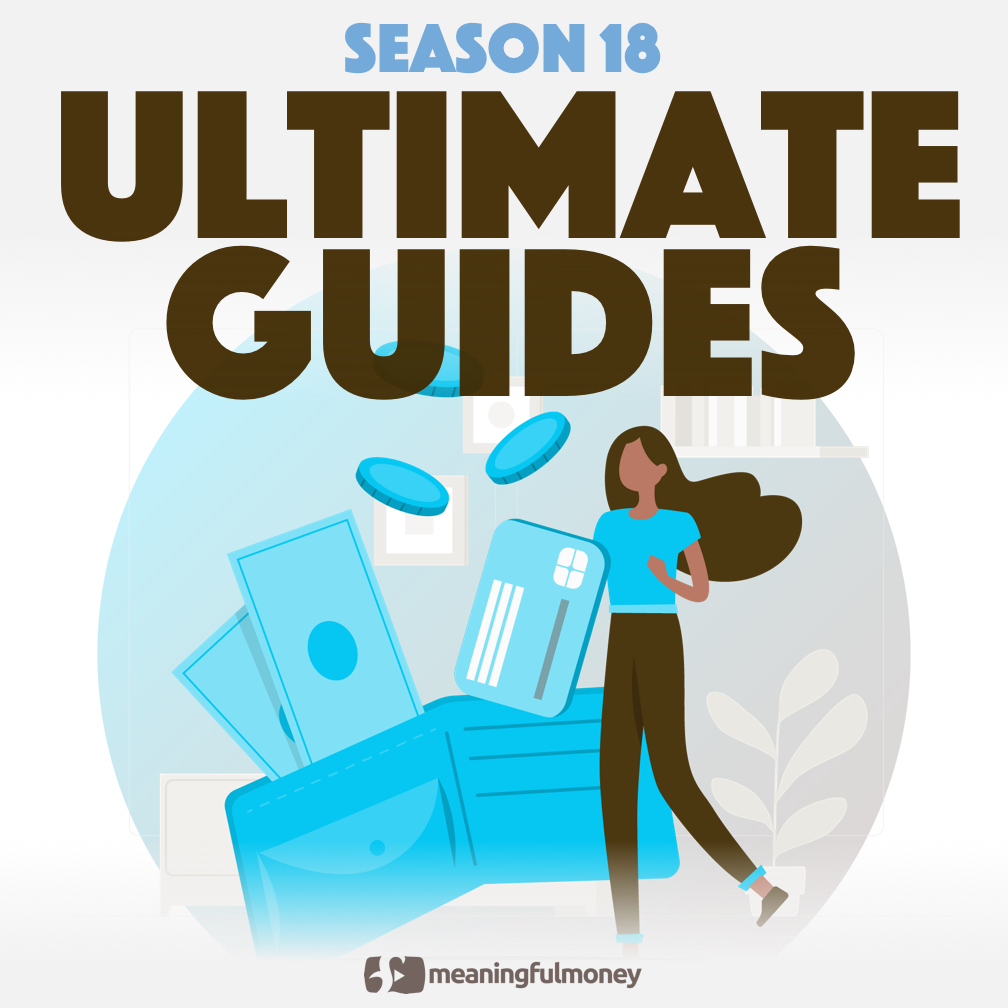 Season 18 of the MeaningfulMoney Podcast is a series of Ultimate Guides.
Each episode is a deep dive into a particular subject, aiming to be, well, the ultimate guide to that week's subject.
This means that the episodes are a little longer than usual, but are packed with content. Plus there are workbooks and special offers to the relevant section of Meaningful Academy.
Episodes (Most recent first)