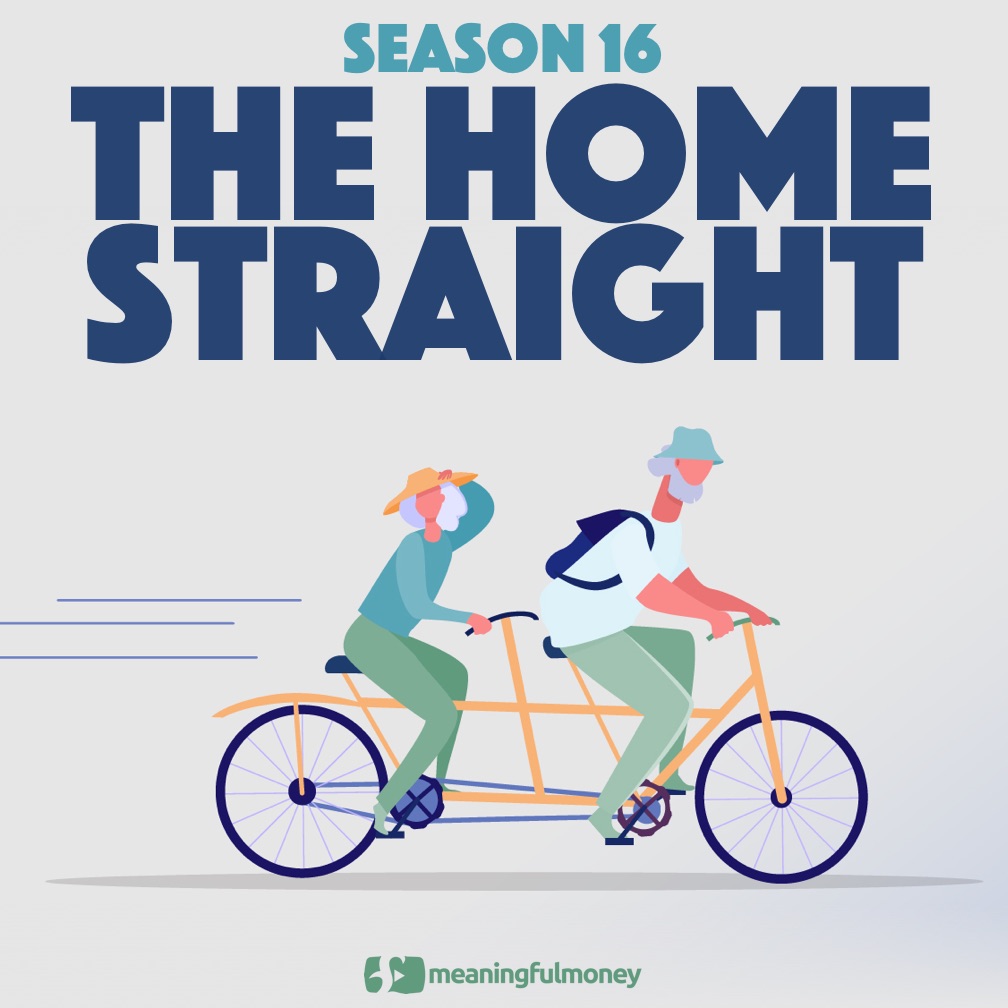 Season 16 of the MeaningfulMoney Podcast is called The Home Straight.
It is aimed at those folks for whom retirement is in sight. It deals with how to invest, how to plan, and how to think about the perfect retirement.
As ever, this season will give you everything you need to KNOW and everything you need to DO, to plan the perfect retirement.
Episodes (Most recent first)