Risk is an essential part of investing, and I want to say right off the bat that it is a GOOD THING! We're conditioned to understand the word risk as a negative, but in today's show, I want to reinforce the exact opposite. Plus, I chat with my friend Nick Lincoln of Values to Vision about his strong views on the idea of capacity for loss.
Podcast: Subscribe in iTunes | Play in new window | Download



Watch the video of the podcast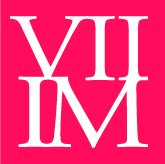 This podcast is brought to you with the help of Seven Investment Management, who specialise in multi-asset investing, something I talk about a lot, and which I think should form the core of most people's investments. 7IM have been helping me out here on MeaningfulMoney for ages, and I'm very grateful.
You can see what they're up to at 7im.co.uk
New Accumulators – Risk Tolerance & Capacity For Loss
Yep, risk is something you're going to need to get to know about if you're going to have any success investing. In fact, not only are you going to need to get to know it, you're going to need to embrace it, welcome it like a beloved family member who brings you epic presents. Weird metaphor, but you get the idea.
So let's cosy up to risk and find out more about it, and then we need to slay a particularly persistent dragon called Capacity For Loss which is closely linked to risk, and I've brought in a friend to help me do that…
Resources mentioned in this episode
Nick Lincoln's Financial Planning firm: Values To Vision FP
Nick's excellent podcast: Money Hat-Tip, or on iTunes here
Book: Adaptive Asset Allocation by Butler, Philbrick and Gordillo
———–
Course: Learn How To Invest– Don't forget the discount code of PODCAST25 when you sign up
Website: Meaningful Academy
Book: The MeaningfulMoney Handbook
Investment Platform: 7IM Self-Invest
And for a transcript of today's show, click the big blue button below!
Share the love
If this show is of any use to you, it would help me massively if you would take the time to leave me a review on iTunes. This has a huge impact on keeping me near the top of the rankings, which in turns helps more people to find the show and to subscribe. Just click the button below: