There are still precious few personal finance podcasts here in the UK, let alone shows with hundreds of episodes. One such is Money To The Masses, led by my good friend and real kindred spirit, Damien Fahy. Today I chat to Damien about his new tool, the Money MOT.

Podcast: Subscribe in iTunes | Play in new window | Download


Watch the video of the podcast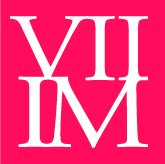 This podcast is brought to you with the help of Seven Investment Management, who specialise in multi-asset investing, something I talk about a lot, and which I think should form the core of most people's investments. 7IM have been helping me out here on MeaningfulMoney for ages, and I'm very grateful.
You can see what they're up to at 7im.co.uk
Introducing Damien's Money MOT
Damien needs no introduction really, as many of you will also listen to his excellent show. He and I can chat for hours, and we do go on a bit, but we cover a lot of ground! Listen in as he and I chew the fat on various points, starting with his excellent new tool, Damiens' Money MOT.
Resources mentioned in this episode
Damien's Money MOT: Take the Money MOT now!
—
Website: Meaningful Academy
Book: The MeaningfulMoney Handbook
Course: Learn How To Invest– Don't forget the discount code of PODCAST25 when you sign up
**Sorry – no transcript today**
Share the love
If this show is of any use to you, it would help me massively if you would take the time to leave me a review on iTunes. This has a huge impact on keeping me near the top of the rankings, which in turns helps more people to find the show and to subscribe. Just click the button below: