MMP305: Transforming UK Investing with Michael Johnson
Today I chat to Michael Johnson, a man who has been influential in changing the landscape of savings in the UK as it was he who first proposed the Lifetime ISA. The product that eventually surfaced wasn't quite what he had in mind, however. I was looking forward to having the chance to someone who clearly is very influential, but the conversation blew my mind. I'm telling you, you are going to love this…

Podcast: Subscribe in iTunes | Play in new window | Download



Sponsor Message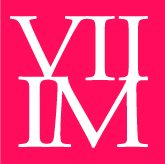 This podcast is brought to you with the help of Seven Investment Management, who specialise in multi-asset investing, something I talk about a lot, and which I think should form the core of most people's investments. 7IM have been helping me out here on MeaningfulMoney for ages, and I'm very grateful.
You can see what they're up to at 7im.co.uk
Putting The Saver First
My conversation with Michael runs a little over 35 minutes, but I could have talked to him for hours. It was genuinely an honour to talk to him and Michael, I'm grateful for your time. Fun fact: I think this is the first time I've ever had to beep out an (admittedly very mild) swearword!
Resources mentioned in this episode
Website: Smarterly
Website: Centre for Policy Studies
Book: Put The Saver First
—
Website: Meaningful Academy
Book: The MeaningfulMoney Handbook
Course: Learn How To Invest– Don't forget the discount code of PODCAST25 when you sign up
No transcript for this one folks, sorry!
Share the love
If this show is of any use to you, it would help me massively if you would take the time to leave me a review on iTunes. This has a huge impact on keeping me near the top of the rankings, which in turns helps more people to find the show and to subscribe. Just click the button below: