MMP290: Navigating Volatile Markets with Matt Powell
I've been trading emails on and off with a listener called Matt Powell for a couple of months, and recently he sent me his own checklist for, as he puts it, 'navigating the stormy seas of market volatility'. It is so good that I immediately emailed him back and asked him on the show to go through it with me. You're going to really enjoy this episode.

Podcast: Subscribe in iTunes | Play in new window | Download
Sponsor Message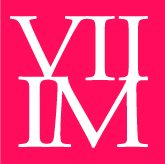 This podcast is brought to you with the help of Seven Investment Management, who specialise in multi-asset investing, something I talk about a lot, and which I think should form the core of most people's investments. 7IM have been helping me out here on MeaningfulMoney for ages, and I'm very grateful.
You can see what they're up to at 7im.co.uk
Navigating Volatile Markets
Matt's investment checklist is carefully thought through after extensive listening to this show and Andy Hart's excellent MavenMoney podcast, and through reading some great authors. In my conversation with him, Matt shares the books he has read and explains the thinking behind his checklist.
Here's the checklist, the books are listed below:
Am I ensuring my investments:
Are diversified by geography, currency and sector
Do not assume to have an edge (eg: index fund as opposed to a managed fund)
Have the lowest cost management fees
Adhere to the balance I aim for in my portfolio (equities/cash/property/fixed income)
Are as tax efficient as possible
Do not have liquidity risk
Are not being changed by me or anyone else due to market sentiment, the media or short-term performance
Are not increasing my exposure the UK economy
Take into account that global equities are considered as the most effective *long term* asset class and that bonds are more of an emotional buffer (they reduce volatility but don't provide returns that preserve purchasing power)
Are not changed without having thought about it for 1 week
Are not changed if I deviate from any one of the points above unless I have received financial advice from a trusted IFA. The IFA would need to provide compelling reasons for deviating from any point above
Resources mentioned in this episode
Book: Investing Demystified by Lars Kroijer
Book: Simple Wealth, Inevitable Wealth by Nick Murray
Book: The MeaningfulMoney Handbook
Course: Learn How To Invest– Don't forget the discount code of PODCAST25 when you sign up
**Sorry, no transcript this week**
Share the love
If this show is of any use to you, it would help me massively if you would take the time to leave me a review on iTunes. This has a huge impact on keeping me near the top of the rankings, which in turns helps more people to find the show and to subscribe. Just click the button below: