MMP267: Five Investing Mistakes And How To Avoid Them
It's no surprise that podcast episodes which cover investing are always the most popular episodes. I guess that's because investing presents the most impenetrable field of personal finance. It feels like there's so much to know before you can get started. In this session, I want to cover five classic investing mistakes that I see all the time, and of course, offer suggestions on how to avoid them.


Podcast: Subscribe in iTunes | Play in new window | Download
Sponsor Message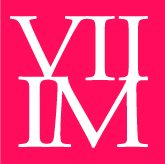 This podcast is brought to you with the help of Seven Investment Management, who specialise in multi-asset investing, something I talk about a lot, and which I think should form the core of most people's investments. 7IM have been helping me out here on MeaningfulMoney for ages, and I'm very grateful.
You can see what they're up to at 7im.co.uk
Five Investing Mistakes And How To Avoid Them
When I first put together a presentation on these five mistakes, I called them five beginner mistakes, but actually, they're certainly not limited to beginners. I frequently spot these mistakes in investors who really should know better. Some of these won't surprise you too much, and some might – we'll see.
Rather than the usual format of what you need to KNOW followed by what you need to DO, I'll just cover each of the five mistakes and how to avoid them.
Resources mentioned in this episode
Book: Start With Why by Simon Sinek (Amazon affiliate link)
Video: Is my money REALLY safe?
Podcast: Enough, with Paul Armson
Risk Tolerance: Finametrica
Planning App: 7IMagine on the Apple App Store, and on Google Play
Video: Financial Planning using 7IMagine
Course: Learn How To Invest– Don't forget the discount code of PODCAST25 when you sign up
And, here's a transcript of today's episode:
Share the love
If this show is of any use to you, it would help me massively if you would take the time to leave me a review on iTunes. This has a huge impact on keeping me near the top of the rankings, which in turns helps more people to find the show and to subscribe. Just click the button below: