COSTS – First Principles 8
Costs are a necessary part of investing; I don't know any way of investing without incurring some costs somewhere along the line. But any pound paid out in costs is a pound not working for you. Today I want to look at the different costs of investing and how to minimise them for your benefit.


Podcast: Subscribe in iTunes | Play in new window | Download
Sponsor Message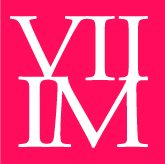 This podcast is brought to you with the help of Seven Investment Management, who specialise in multi-asset investing, something I talk about a lot, and which I think should form the core of most people's investments. 7IM have been helping me out here on MeaningfulMoney for ages, and I'm very grateful.
You can see what they're up to at 7im.co.uk
Costs
In this season we've talked about the key factors, the fundamental principles of financial management, including talking about growth last week, and compounding and inflation in previous weeks. Costs definitely belong in that category as they directly impact on the value of your money, as we'll see. Because of that, you need to understand where costs are applied and the impact on your wealth.
Resources mentioned in this episode
Calculator: Candid Money Impact of Charges Calculator
Video: Passive vs Active Investing
Podcast: Investment Trusts, Misunderstood and Underused
Guide: Lang Cat guide to direct platform investing
Course: Learn How To Invest
And, here's a transcript of today's episode:
Share the love
If this show is of any use to you, it would help me massively if you would take the time to leave me a review on iTunes. This has a huge impact on keeping me near the top of the rankings, which in turns helps more people to find the show and to subscribe. Just click the button below: