RISK – First Principles 5
Risk is a subject so inseparably attached to wealth building that I had to include it as one of my first principles. Trouble is, it's a subject that I have dealt with at some length before, so how will I find something new to say? We'll see…


Podcast: Subscribe in iTunes | Play in new window | Download
Sponsor Message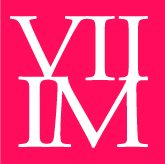 This podcast is brought to you with the help of Seven Investment Management, who specialise in multi-asset investing, something I talk about a lot, and which I think should form the core of most people's investments. 7IM have been helping me out here on MeaningfulMoney for ages, and I'm very grateful.
You can see what they're up to at 7im.co.uk
Risk
Yes, Risk is a subject I've returned to quite a few times in the history of this show. I first covered it in audio form back in Session 16 from June 2013. Then In session 106 as part of the Investment masterclass mini-season. In episode 119 I interviewed Paul Resnik, founder of risk-measurement firm Finametrica, and then I covered it in two consecutive sessions right at the start of Season Two. Most recently, I dealt with something I call Risk-Flex in the second Five Minute Friday video (Links to all these below).
So let's see if we can deal with risk in a slightly different way so we can all learn and apply something new? What are my chances…?
Resources mentioned in this episode
Podcast: Risk and its impact on your finances
Podcast: Investment Masterclass Part Two – Risk & Return
Podcast: The Godfather of Risk, Paul Resnik
Podcast: Risk, Volatility & Timescale
Podcast: Risk Tolerance & Risk Capacity
Video: Five-Minute Friday – Risk Flex
Podcast: Choosing a Multi-Asset Fund
Course: Learn How To Invest
Book: The MeaningfulMoney Handbook
And, here's a transcript of today's episode:


Share the love
If this show is of any use to you, it would help me massively if you would take the time to leave me a review on iTunes. This has a huge impact on keeping me near the top of the rankings, which in turns helps more people to find the show and to subscribe. Just click the button below: