COMPOUNDING – First Principles 4
Einstein apparently labelled compound interest 'the eighth wonder of the world.' But what is it about this simple mathematical concept that got one of the greatest minds of the twentieth century all shook up? Let's find out…


Podcast: Subscribe in iTunes | Play in new window | Download
Sponsor Message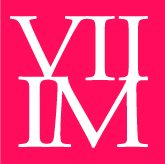 This podcast is brought to you with the help of Seven Investment Management, who specialise in multi-asset investing, something I talk about a lot, and which I think should form the core of most people's investments. 7IM have been helping me out here on MeaningfulMoney for ages, and I'm very grateful.
You can see what they're up to at 7im.co.uk
Compounding
That quote by Einstein is in fact only part of the full quotation, which goes like this:
"Compound interest is the eighth wonder of the world. He who understands it, earns it … he who doesn't, pays it."
This is profound, and I want to unpack this today. Compounding is perhaps the ultimate financial first principle. It underpins all discussion about building wealth and does so from two angles, just like Einstein said. I mean, who am I to dispute the genius of Einstein?! Let's attempt to find out what he was on about.
Resources mentioned in this episode
Podcast: Investing in Retirement
Book: Beyond the 4% Rule, by Abraham Okusanya (Amazon affiliate link)
Podcast: Maven Money, with Andy Hart
YouTube: MeaningfulMoney Channel
Spreadsheet: Compounding in action
Video: Five-Minute Friday – Returns Explained
And, here's a transcript:
Share the love
If this show is of any use to you, it would help me massively if you would take the time to leave me a review on iTunes. This has a huge impact on keeping me near the top of the rankings, which in turns helps more people to find the show and to subscribe. Just click the button below: