MMP254: Thoughtful Philanthropy
I've been known to say here that there are only three uses of money: spending, investing and giving away. I've talked lots and lots about the first two, but precious little about giving money away. My guest today is here to help me with that…


Podcast: Subscribe in iTunes | Play in new window | Download
Sponsor Message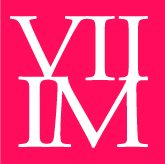 This podcast is brought to you with the help of Seven Investment Management, who specialise in multi-asset investing, something I talk about a lot, and which I think should form the core of most people's investments. 7IM have been helping me out here on MeaningfulMoney for ages, and I'm very grateful.
You can see what they're up to at 7im.co.uk
Thoughtful Philanthropy
Charities have been very much in the news recently, and not for the best of reasons in many cases. But many of us are still committed to charitable giving. An increasing number of my clients also want to incorporate their giving into their wider financial planning to make everything cohesive.
My guest today is Lauren Janus of Thoughtful Philanthropy who is going to help me make sense of all this…
Resources mentioned in this episode
Website: Thoughtful Philanthropy
Website: Center for High Impact Philanthropy at University of Pennsylvania
Website: GiveWell
Website: Centre for Effective Altruism
Report: Teaching your children about giving
**No transcript this week folks, sorry!**
Share the love
If this show is of any use to you, it would help me massively if you would take the time to leave me a review on iTunes. This has a huge impact on keeping me near the top of the rankings, which in turns helps more people to find the show and to subscribe. Just click the button below: