S9E8: When will markets crash?
Welcome to the 250th Session of the MeaningfulMoney podcast! One of the burning questions you lovely people levelled at me in the 2017 survey was about when the good news of stock markets would end. There could be only one man to help me answer that question…


Podcast: Subscribe in iTunes | Play in new window | Download
Sponsor Message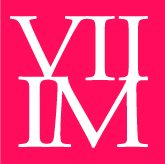 This podcast is brought to you with the help of Seven Investment Management, who specialise in multi-asset investing, something I talk about a lot, and which I think should form the core of most people's investments. 7IM have been helping me out here on MeaningfulMoney for ages, and I'm very grateful.
You can see what they're up to at 7im.co.uk
When will markets crash?
Justin Urquhart Stewart needs no introduction really. He's a multiple-time guest on the show and co-founder of my sponsors, Seven Investment Management. He's also arguably the most sought-after commentator by the major news outlets, whenever they need some intelligent insight into the workings of the markets, and that's what he's going to help us with today.
Resources mentioned in this episode
Website: Seven Investment Management
PLUS – check out the PostScript below [scroll down]
**No transcript this week folks, sorry!**
PostScript – the after the show show
Join me for a few minutes extra stuff, including useful resources, by playing the video below…

Share the love
If this show is of any use to you, it would help me massively if you would take the time to leave me a review on iTunes. This has a huge impact on keeping me near the top of the rankings, which in turns helps more people to find the show and to subscribe. Just click the button below: