MMP245: Freeing Mortgage Prisoners, with Ishaan Malhi of Trussle
Come on – I caught you by surprise, didn't I?! It's not often you get two podcast episodes in a week, but this is the first in an occasional series I'm calling "Stuff I think is cool" where I chat to people with ideas and products that I think you want to hear about.


Podcast: Subscribe in iTunes | Play in new window | Download
Sponsor Message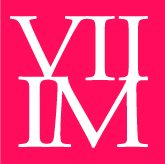 This podcast is brought to you with the help of Seven Investment Management, who specialise in multi-asset investing, something I talk about a lot, and which I think should form the core of most people's investments. 7IM have been helping me out here on MeaningfulMoney for ages, and I'm very grateful.
You can see what they're up to at 7im.co.uk
Freeing Mortgage Prisoners with Ishaan Malhi of Trussle
So today I'm talking to Ishaan Malhi, Founder and CEO of Trussle, an online mortgage broker and quite a bit more. Ishaan and his team are looking to make switching your mortgage as easy as switching your utility provider, and in pursuing this aim, are lobbying government and the industry to get some changes on things they view as unfair.
Just a quick note here. I get approached all the time in my capacity as internet personal finance celebrity (LOL) by people wanting to pitch their new service. I turn most of them down, because you don't want to hear a bunch of thinly-veiled adverts, plus my sponsorship arrangement with 7IM precludes me from taking other sponsors – fine by me.
But now and then something comes along which I think is interesting enough to share with you. I might not want to wait until the end of a season to share it and so I'll add it into the podcast feed accordingly – hope that's OK.
Resources mentioned in this episode
Service: Trussle.com
**No transcript this week, sorry!**
Share the love
If this show is of any use to you, it would help me massively if you would take the time to leave me a review on iTunes. This has a huge impact on keeping me near the top of the rankings, which in turns helps more people to find the show and to subscribe. Just click the button below: