MMP241: Artificial Intelligence and Your Money
My guest today is Viktor Trokoudes from Plum, and he makes a bold statement. He says that in three to five years' time, personal finance will be transformed. After learning about what he and his team are up to, I'm inclined to agree.


Podcast: Subscribe in iTunes | Play in new window | Download
Sponsor Message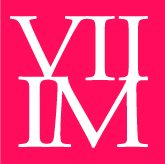 This podcast is brought to you with the help of Seven Investment Management, a firm of investment managers based in London. They specialise in multi-asset investing, bringing institutional investing techniques to ordinary people like you and me. 7IM put their name to my show and to my site because they believe in what I'm doing, trying to get decent, easy-to-understand financial information out to the world. I'm very grateful to them for their support.
You can see what they're up to at 7im.co.uk
Artificial intelligence and your money
Viktor Trokoudes and his team are harnessing Facebook messenger to help us to save more. I kid you not. Two years ago that sentence would have made no sense at all, and it still may not for some of you! But with their AI bot, Plum, they are already a year into helping their users save significantly more than they ever have before, and it all happens automatically.
How many times have I banged on about automation being a key component of future financial success? Well, what I see with this product and others coming along like it is the combination of automation, and also overcoming some of our natural human biases by taking matters out of our hands. It's fascinating stuff and I'd love to know what you think.
Resources mentioned in this episode
AI Messenger Bot: Plum
Also, you grab a full transcript of the interview by clicking the big blue box below:
Share the love
If this show is of any use to you, it would help me massively if you would take the time to leave me a review on iTunes. This has a huge impact on keeping me near the top of the rankings, which in turns helps more people to find the show and to subscribe. Just click the button below: