MMP240: Investing – The Evidence
Before we dive into a new season I have a couple of Inbetweenisodes for you, and today's conversation is the first of those. Today I welcome repeat guest Robin Powell of Ember Regis Group, an award-winning finance journalist and content creator to talk about his latest documentary, produced in conjunction with Rock Wealth, entitled Investing: The Evidence.

Podcast: Subscribe in iTunes | Play in new window | Download
Sponsor Message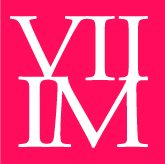 This podcast is brought to you with the help of Seven Investment Management, a firm of investment managers based in London. They specialise in multi-asset investing, bringing institutional investing techniques to ordinary people like you and me. 7IM put their name to my show and to my site because they believe in what I'm doing, trying to get decent, easy-to-understand financial information out to the world. I'm very grateful to them for their support.
You can see what they're up to at 7im.co.uk
Investing: The Evidence
I first spoke to Robin Powell back in Season 1, Session 76 in September 2014 after he produced a startling documentary called How To Win The Losers' Game. Now Robin is back with a new programme called Investing: The Evidence which takes a good look at what has become known as evidence-based investing.
Today I chat to Robin about the documentary and his blog, The Evidence-Based Investor.
Resources mentioned in this episode
Watch the documentary here
Podcast: Session 76 – How To Win The Loser's Game
Website: The Evidence-Based Investor (Robin's Blog)
Website: Ember Regis Group (Robin's business website)
Website: Rock Wealth (The financial planning firm who sponsored the documentary)
Website: Adviser 2.0 (Robin's website for financial advisers)
**No Transcript this week, sorry!**
Share the love
If this show is of any use to you, it would help me massively if you would take the time to leave me a review on iTunes. This has a huge impact on keeping me near the top of the rankings, which in turns helps more people to find the show and to subscribe. Just click the button below: