MMP232: What next for MeaningfulMoney?
As we approach the five-year anniversary of the first ever episode of MeaningfulMoney, I thought it might be a good idea to step back and take a look at where we have come and more importantly, where we're going. And as far as the latter is concerned, I want to ask for your help…


Podcast: Subscribe in iTunes | Play in new window | Download
Sponsor Message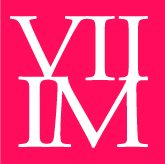 This podcast is brought to you with the help of Seven Investment Management, a firm of investment managers based in London. They specialise in multi-asset investing, bringing institutional investing techniques to ordinary people like you and me. 7IM put their name to my show and to my site because they believe in what I'm doing, trying to get decent, easy-to-understand financial information out to the world. I'm very grateful to them for their support.
You can see what they're up to at 7im.co.uk
What next for MeaningfulMoney?
Yes, at about this time, five years ago, I was writing the first ever MeaningfulMoney podcast, and getting ready to record it. The show went live on 17th November 2012 and was the birth of a bit of a monster. Let's take a short look back at the history of the show and the website, and then look at what the immediate future holds.
MeaningfulMoney Survey
Please help me to refine the content here by taking this five-minute survey – thank you so much
Resources mentioned in this episode
First Video: MeaningfulMoney Intro
First Podcast: Introducing the MeaningfulMoney Personal Finance Podcast
Course: Learn How To Budget on Udemy
**No transcript this week**
Share the love
If this show is of any use to you, it would help me massively if you would take the time to leave me a review on iTunes. This has a huge impact on keeping me near the top of the rankings, which in turn helps more people to find the show and to subscribe. Just click the button below: