MMP231: Finimize My Life with Max Rofagha
I'm always excited to see the emergence of services that look to help more people take their financial planning in hand through the power and economies of scale that the internet provides. My guest today has launched a service called Finimize which seeks to both educate customers and also to help them with their financial planning, at least at a high level.


Podcast: Subscribe in iTunes | Play in new window | Download
Sponsor Message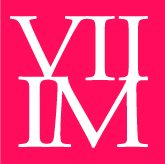 This podcast is brought to you with the help of Seven Investment Management, a firm of investment managers based in London. They specialise in multi-asset investing, bringing institutional investing techniques to ordinary people like you and me. 7IM put their name to my show and to my site because they believe in what I'm doing, trying to get decent, easy-to-understand financial information out to the world. I'm very grateful to them for their support.
You can see what they're up to at 7im.co.uk
Finimize My Life with Max Rofagha
My guest today is Max Rofagha, of Finimize.com and my conversation with him ranges from what the government should be doing about financial education and why it is necessary for services like Finimize to exist. He's clearly a forward-thinking guy and I'm excited to see what he and the talented bunch at Finimize come up with. I'm booked in for a demo of the financial planning system in the next few weeks so I'll report back after that. I'll let Max himself explain what they're up to…
MeaningfulMoney Book
As a quick aside, if you want to help me spread the word about the MeaningfulMoney book when it arrives early next year, I can keep you informed if you click this link and add your name and email address to the form there – thanks so much!
Resources mentioned in this episode
Website: Finimize
Twitter: Finimize
Snapchat: Finimize
Facebook: Finimize
LinkedIn: Finimize
**No transcript this week**
Share the love
If this show is of any use to you, it would help me massively if you would take the time to leave me a review on iTunes. This has a huge impact on keeping me near the top of the rankings, which in turn helps more people to find the show and to subscribe. Just click the button below: