MMP220: The Future of Money, with Søren Neilsen
Today I chat with Søren Neilsen of Ernit.com, a revolutionary product which aims to teach children as young as four how to deal with money when it is more invisible than ever as cash is less and less a part of our lives.

Podcast: Subscribe in iTunes | Play in new window | Download
Sponsor Message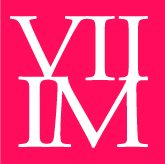 This podcast is brought to you with the help of Seven Investment Management, a firm of investment managers based in London. They specialise in multi-asset investing, bringing institutional investing techniques to ordinary people like you and me. 7IM put their name to my show and to my site because they believe in what I'm doing, trying to get decent, easy-to-understand financial information out to the world. I'm very grateful to them for their support.
You can see what they're up to at 7im.co.uk
The Future Of Money
I'll let Søren introduce himself, his company and the reason he and his co-founders set up Ernit in the first place. But our conversation goes a little further than that, and we talk about how money is changing and the implications of that for future generations.
Resources mentioned in this episode
Website: Ernit.com
**Sorry, no transcript this week**
Share the love
If this show is of any use to you, it would help me massively if you would take the time to leave me a review on iTunes. This has a huge impact on keeping me near the top of the rankings, which in turns helps more people to find the show and to subscribe. Just click the button below: