S6E10: Audit Yourself
Here at the end of Season Six we've covered a load of practical aspects of your finances and taken a good look at each. Now we need to turn the spotlight on YOU to audit your habits.

Podcast: Subscribe in iTunes | Play in new window | Download
Sponsor Message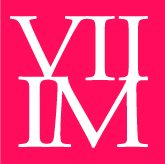 This podcast is brought to you with the help of Seven Investment Management, a firm of investment managers based in London. They specialise in multi-asset investing, bringing institutional investing techniques to ordinary people like you and me. 7IM put their name to my show and to my site because they believe in what I'm doing, trying to get decent, easy-to-understand financial information out to the world. I'm very grateful to them for their support.
You can see what they're up to at 7im.co.uk
Audit Yourself
Personal finance is difficult because of the first word there – personal. We are emotional animals, we make mistakes, we get into ruts, we get inspired and we listen to the wrong people, we do all kinds of things which either benefit our financial progress or hamper it. So let's look at what you need to know and what you need to do, to be your own best friend.
Resources mentioned in this episode
Website: FSCS Compensation Scheme Limits
Podcast: PFA7 – Audit Your Paperwork
Podcast: PFA2 – Audit Your Spending
Book: The Automatic Millionaire (It IS in print!)
And here's the transcript:
Share the love
If this show is of any use to you, it would help me massively if you would take the time to leave me a review on iTunes. This has a huge impact on keeping me near the top of the rankings, which in turns helps more people to find the show and to subscribe. Just click the button below: