S6E9: Audit Your Estate
As we hit later life, our minds often start to turn to what happens when we're gone. In fact, it should be a part of our planning at every stage, and today I'm going to give you the things you need to know and do to stay on top of your estate.

Podcast: Subscribe in iTunes | Play in new window | Download
Sponsor Message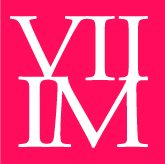 This podcast is brought to you with the help of Seven Investment Management, a firm of investment managers based in London. They specialise in multi-asset investing, bringing institutional investing techniques to ordinary people like you and me. 7IM put their name to my show and to my site because they believe in what I'm doing, trying to get decent, easy-to-understand financial information out to the world. I'm very grateful to them for their support.
You can see what they're up to at 7im.co.uk
Audit Your Estate
No-one likes to give too much thought to not being around anymore, but if there are those you love who might be affected by your demise, and if they are responsible for sorting out your affairs after you've gone, you might want to make things as easy as possible, and today's session will help with that.
Resources mentioned in this episode
Here's the cheatsheet I've put together to summarise the things I talk about in this session:
Podcast: PFA6 – Audit Your Tax
Podcast: PFA3 – Audit Your Insurance
Website: Society of Will Writers
Website: Unbiased – Find A Solicitor
And here's the transcript:
Share the love
If this show is of any use to you, it would help me massively if you would take the time to leave me a review on iTunes. This has a huge impact on keeping me near the top of the rankings, which in turns helps more people to find the show and to subscribe. Just click the button below: