S6E2: Audit your spending
Last week I introduced the nine areas of your finances that we're going to delving into for our Personal Finance Audit. The idea is that over time, some things get neglected and left to run, and sometimes it's good to take a fresh, detailed look at these ares to make sure they're still in good shape in helping you move towards your aims. Today I want to take a look at the absolutely fundamental area of spending…

Podcast: Subscribe in iTunes | Play in new window | Download
Sponsor Message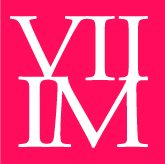 This podcast is brought to you with the help of Seven Investment Management, a firm of investment managers based in London. They specialise in multi-asset investing, bringing institutional investing techniques to ordinary people like you and me. 7IM put their name to my show and to my site because they believe in what I'm doing, trying to get decent, easy-to-understand financial information out to the world. I'm very grateful to them for their support.
You can see what they're up to at 7im.co.uk
Audit Your Spending
I've often said that financial planning is essentially about income and outgoings. If you're building wealth, you need to have some excess income so you can save and invest that over time. If you're retired and enjoying your money, then your spending rate will be a key determinant as to whether or not you run out of money one day. So no matter what stage of life you're at, keeping some kind of rein on your spending is important.
As we go through this season, I want to keep the stuff you need to KNOW fairly short, and go long on the practical, what you need to DO stuff.
Resources
Here's the cheatsheet I've put together to summarise the things I talk about in this session:
Budgeting Tools:
YNAB,
Fudget for iOS, Fudget for Android
Podcasts:
Session 207 – Enough with Paul Armson
Season 5, Episode 6 – Investing in Retirement, with Abraham Okusanya
Session 157 – Making More Money, with Chris Marr
Websites:
I Will Teach You To Be Rich, savings article
Meaningful University – Budgeting course launching soon!
New style bank:
Transcript
As always there is a transcript available for the entire show. you can get it by clicking the huge blue button below:
Share the love
If this show is of any use to you, it would help me massively if you would take the time to leave me a review on iTunes. This has a huge impact on keeping me near the top of the rankings, which in turns helps more people to find the show and to subscribe. Just click the button below: