This podcast is 190 episodes old, and yet in all that time, I have never discussed how to choose a multi-asset fund, despite banging on about them for all these years! But now, that omission is rectified, and in this show, I give you everything you need to know and everything you need to do to go about choosing a multi-asset fund.

Podcast: Subscribe in iTunes | Play in new window | Download
Sponsor Message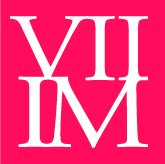 This podcast is brought to you with the help of Seven Investment Management, a firm of investment managers based in London. They specialise in multi-asset investing, bringing institutional investing techniques to ordinary people like you and me. 7IM put their name to my show and to my site because they believe in what I'm doing, trying to get decent, easy-to-understand financial information out to the world. I'm very grateful to them for their support.
You can see what they're up to at 7im.co.uk
How to choose a multi-asset fund
Multi-asset funds should, in my not-so-humble opinion, form the core of anyone's portfolio. They are a kind of fire-and-forget, off-the-shelf, done-for-you portfolio of assets, which will work for you over time.
In this session, you'll discover:
The difference between guidance and promoting a product, and why one will get me struck off
The key benefits of multi-asset investing
Why I believe passive versions of these funds are best, and what that even means
That out and out performance isn't all it's cracked up to be
The best off-platform research tool to use
Which sectors Multi-asset funds reside in
How to filter the available universe of thousands of funds down to just a handful
How to compare one fund with another
Resources mentioned in this show
Video: Active vs Passive investing
Research tool: Morningstar – This is the old fund screener which is used in this episode.
Morningstar Fund Screener.
Sector cheatsheet: PDF
Join the conversation
I love to read and respond to your comments, so please do join in and share.
Question: Have you had success choosing a multi-asset fund? Which did you choose and why?
Share the love
If this show is of any use to you, it would help me massively if you would take the time to leave me a review on iTunes. This has a huge impact on keeping me near the top of the rankings, which in turns helps more people to find the show and to subscribe. Just click the button below: